ADvTECH leads the private sector in the fields of education and resourcing, contributing meaningfully towards the sustainable development of human capacity in South Africa through the provision of education, training, skills development and career placement services.


Our purpose is to ignite a life-long passion for continuous learning and personal career development, and we are committed to creating a self-sustaining set of institutions offering the highest quality, leadership and innovation in the fields of education and resourcing.

The Group's track record shows clearly our adherence to high ethical standards and our in-depth understanding of the interests of our various stakeholders.
Data Privacy Notice:

To successfully assist you in applying for a potential position we need to process your personal information. Some of these are identification number, contact details, academic records, performance management, income and payments records. We may also gather information through other mechanisms like interviews, standardised assessments and information in the public domain. We will not ask for more personal information than is necessary for us to fulfil our responsibilities.


We will share your personal information with other industry, regulatory bodies, third parties and service providers but only in so far as is required by them to fulfil their duties or to process your application. We will treat your personal information with caution and have all generally accepted information security measures in place that are required to protect it.


This notice will remain in force should you be a successful candidate and become an employee or temporary contractor of ADvTECH. In the case where you are unsuccessful, we will only keep your information for as long as required by law.


Education bursaries for the employee AND their family members
A culture of growth and learning
Professional growth opportunities
Holistic wellness programme that includes the employee AND their family members
Retirement and Medical Benefits
What Our People Say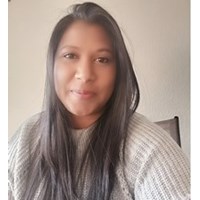 Chantal Ramburan
Change Management Specialist
"Working at ADvTECH as a Change Management Specialist has not just changed my own personal life, but allowed me the opportunity to swiftly assist in helping colleagues adopt, accept and align to changes within our business. As the saying goes, change is inevitable, and so too are changes in our work environment. Having the ability to work with all stakeholders at various levels within the organisation has enriched my portfolio and grown my business acumen to adequately support our business and employees through transitions of change. Having access to our leaders within the organisation had afforded me the opportunity to grow my skills and better understand our value proposition. To have been a part of this organisation for the past 10 years has been nothing short of incredible and fulfilling."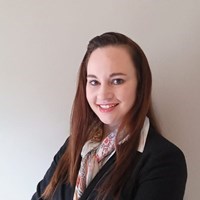 Yvonne Sudbury
Procurement Manager
"Joining the Group Shared Services team has put me in touch with an incredible group of professionals who appreciates the bigger picture and are eager to work together to find a strategy that can support achievement of the Company goals. Customer satisfaction and partnered stakeholder relationships is the main goal of the Procurement Department, while our mission is to make life easier for our Customers at each Brand and at the same time strive to provide effective and efficient results. I am very proud to be part of such a great Team at GSS."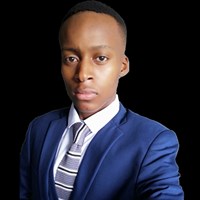 Takalani Kutame
Junior Area Facility Manager
"Working for the Properties department is really inspiring. The department works with all other divisions in supporting the core function of the business. The team is driven towards providing quality service and ensuring client satisfaction. Personally I have grown since I joined the Group and continue growing professionally. Thus, it is a blessing, honor, and privilege to work for such a goal driven company."